seed bead
|
precious metals
|
gemstone
This is one of my most creative efforts to date. I crochet gemstone chips with a variety of other beads in the same palette to create a large focal collage. Then I create a coordinated bracelet with some of the same beads. The result is a lush, sophisticated profusion of color. Click here to see how its done.
: tigereye, crystal, and bronze glass beads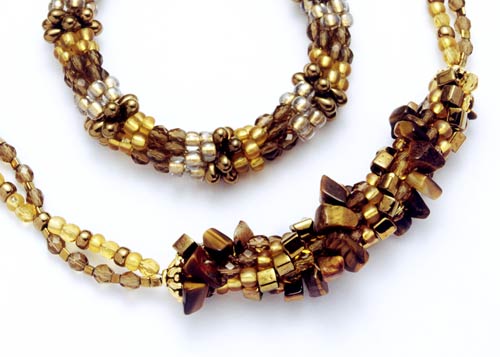 : pink quartz, freshwater pearls, crystal and glass beads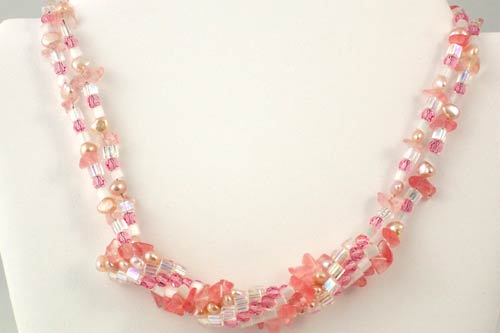 : jade, aventurine, fluorite, cat's eye and glass beads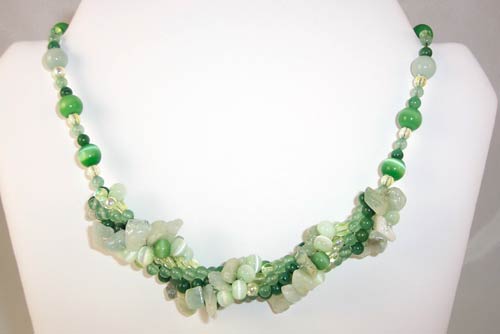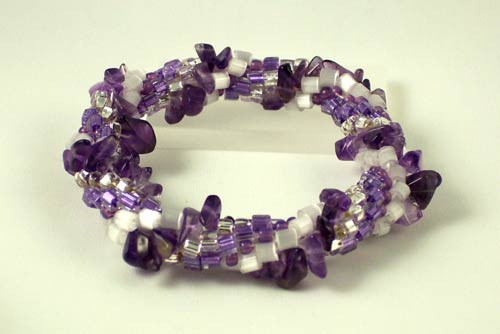 Watch for more gemstones to come.